Listens To Our Problems

Engaging Stephill as our tech service provider was a great decision. Stephill is responsive, thoughtful, and they listen to our problems. Their solutions are right on the money; cost-effective, efficient, and comprehensive. They have shown us fast response with skillful repair of our problems. Their technical explanations are in plain English without techno-jargon.

My last call was typical. Stephill came to the office in less than two hours, even though the call was routine. Impressive! Our prior consultant would take days to respond! The biggest benefit of working with Stephill is PEACE OF MIND. I highly recommend Stephill Associates!

John M. Chludzinski
Broker/Owner
Winding River Realty
Good Bedside Manner

While a prompt response to our technical needs is paramount, a good bedside manner can work wonders with the recovery of the patient.  Starting at the top, with Principal David Streit, the support we get is very personal.  David is available, he does his homework in solving our problems and we feel we can trust him.  He has technical chops without attitude, a good sense of humor and he loves his work.  It  doesn't get any better than that!

Stephill Associates picks up the phone and gives us A+ response time and turn-around on solving our technical problems.  Let's face it – we love technology and what it enables us to do with a small staff, but it is not simple and it is not transparent to the average business person.  Wew consider prompt technical support and advice as the single most important factor of our continued business success.

If you are on the fence about choosing an IT service firm, Stephill's strength is the rlationshilp skills they bring to the table and their expertise with backup and recovery.  Dave has spent many years working inside Fortune 1000 companies, he is well schooled in best practices in data protection and resilience, and he understands that business stability comes before doing untested upgrades.  It may not be glamorous, but we know we have depth in our backup and disaster recovery processes.  Peace of mind about the continuity of our business is priceless.  My customers depend on me and Stephill Associates is an important part of our team in making sure the show goes on!

Priscilla Tate
Executive Director
Technology Managers Forum, Inc
Stephill Cares About Your Business

The largest benefit of working with Stephill Associates is that I can count on them to help us with immediate technical problems. I don't have to worry about losing time and money with problems that could occur. I feel reassured that all my information is safe and I can lay my head on the pillow at night and sleep soundly. I would say if you want a company that cares about your business, then hire Stephill Associates!

Kathy Hamilton
Window Alternatives
Figures Out Our Challenges

When something goes wrong, Stephill is available to help us. When we had a rare server PC crash, Stephill got us back up and running quickly with no lost data. I sleep better at night!

Stephill keeps up with the ever-changing tech world and they don't hesitate to switch things up when something better comes along. For example, Stephill just changed our backup company because the new server includes additional disaster recovery capabilities.

Stephill helps us work better with our software vendor. We have computers and printers in our service vehicles and we've had connectivity challenges which Stephill figured out.
Stephill is pleasant to work with. We also get a lot of value for our IT budget.

Gayle Donnelly
Co-Owner
Naturalawn of America
Technology Knowledge and Real World Experience

I consider myself a power user and general computer enthusiast. However, no matter how interested I am in the technology, I can't keep up with it the way a full-time professional can. Stephill's knowledge and real-world experience are invaluable in keeping my network current, functional, and streamlined.

Stephill was my company's first IT support firm. I have been so happy with their service, I haven't dealt with anyone else! I think that fact speaks volumes! Having worked with Stephill for the past 11 years, I know Stephill really cares out their customers. I know this statement sounds trite, but it is true. I have heard David Streit, Principal of Stephill Associates, worrying about his customers when they are having issues, or not taking some advice he considered vital to the health of their networks. So, if you want someone who will treat your business with the IT care it needs, give Stephill Associates a try.

Terence Ward
Meramak Bankcard, Inc.
All Of Their Clients Are Important to Them

Stephill provides full technical support for my career coaching consulting practice and for my family's personal computers. I can trust that Stephill is always up to date on the latest technology, especially anti-virus and backup software. Stephill provides me with the latest tools and applications to ensure I have a clean computer and backup methodology in place which is critical to my practice.

Stephill has been my ONLY IT consultant throughout the years I've known David Streit, Principal of Stephill Associates. I can compare their services to those of IT departments and professionals in the IT departments of my past jobs. Stephill's attention to detail is far superior to the corporate IT professionals. Stephill found a solution to a thorny spam-related technical issue would have been impossible for me to solve on my own.

Stephill treats each of their clients as each of their needs and concerns are just as important as any other. They are extremely responsive to clients' needs, and even if they can't address their problems immediately, they always respond and follow-up. That fact gives me a comfort level that my needs will be addressed.

Chip Conlin
Career Counselor
Stephill is There For Us Over The Long-Term!

We are a 20-person consulting firm, each employee with a desktop and a laptop computer, all tied into our network. Stephill has consulted, installed, replaced, and maintained our system over the last ten years. They have been there for us during a Hurricane Sandy power outage, attempted virus attacks, and every hardware and software update required by vendors. Stephill treats our business like their own and is on call 24 x 7 for us. Stephill spearheaded the selection and installation of our new voice over Internet phone system. Although my firm considered using a Cloud-based network, Stephill allows us to maintain our physical network server and save money to boot. Our in-house network enables us to keep full control of our data, providing the confidentiality necessary to attract new clients. Thank you, Stephill!

Joe Kettell
Partner
Appraisal Economics, Inc.
Strong Expertise

Since we moved to Stephill Associates, we've experienced great customer service and expertise in technology matters.  Compared to other IT service firms, Stephill quickly identifies issues and corrects them with as little downtime as possible.  We have been so happy with Stephill that we have no regrets.  We have been approached many times by Stephill's competitors, and we tell them flat out, "We are very happy with Stephill."

Ed Botti
Co-Managing Partner
BC Compliance Group, LLC
Consistency in Service

We were referred to Stephill Associates for supplemental support beyond what our franchisor's support group could handle.  They are consistent; they start the process and follow through.  We particularly appreciate their same day response, usually within the hour.  You won't be out of commission long when you use Stephill.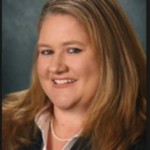 Melissa Cipolletta
Burke Financial Strategies
Accessibility and Responsiveness

Stephill is accessible and responsive to issues that arise from time to time.  They keep me working.  When there is a thorny problem, Stephill brings extensive knowledge and experience to the table.  They dissect the problem, rsearch the issue, and find an acceptable solution, and barring a solution, they find a workaround.  They relieve me of the fear of not being able to get work done because of computer downtime, or more likely, inability to figure out how to do something that would be a breeze for someone more technically inclined than me.  Our reliance on IT services is significant and Stephill provides the support that enables us to get things done.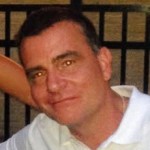 Skip Bariscillo
Entrepreneur
Takes Care of Emergencies Right Away

Stephill Associates has been our IT professional service firm for three years and we are extremely pleased with their services. We have an accounting practice. Stephill responds quickly when we experience software and hardware glitches. They help us plan for our hardware needs by researching the proper equipment for our office. Stephill has seamlessly transitioned our data from one computer to another several times now. They monitor our computers and protect them against viruses. Stephill will often call or email with a suggestion for better backup or operation of software and hardware. We strongly recommend Stephill Associates.
Alan and Hayley Migdal, CPAs