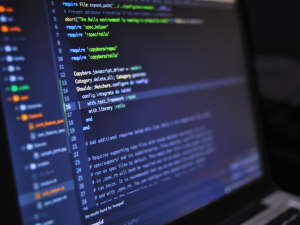 Software as a Service, or SaaS, is one of the most innovative technology solutions businesses worldwide rely on. There are so many benefits to implementing this service in your business. Discover how SaaS can help your company succeed in an intensely competitive market. 
What Is SaaS? - The Basics
Companies are using cloud-based services to handle their computing infrastructure and minimize threats. Some of the most popular models are:
PaaS (Platform as a Service)
IaaS (Infrastructure as a Service)
SaaS (Software as a Service)
While PaaS and IaaS have benefits, SaaS solutions are critical for expanding businesses. They involve working with a third-party provider who delivers all your software needs through a secure cloud system. The provider will ensure the software is safe and that all necessary members of your organization can access the program through an Internet-connected device. 
How SaaS Benefits Your Business
Did you know 45% of all IT spending is now dedicated to cloud computing services? With so many benefits, it's easy to see why companies are making the change. Discover how your business can see long-term improvements with a SaaS program. 
It Is Cost Effective
No matter what industry or business models you work with, you want to ensure you're choosing budget-friendly solutions. Fortunately, the upfront cost of most SaaS services is affordable. There are several free programs available that provide advanced features at reasonable prices. 
You may also opt for a subscription plan catering to your business needs. This option is ideal for any business leader looking for a customized plan. No matter what type of program you choose, your company can cut costs since cloud computing reduces the need for paper supplies, physical storage, and more. 
It Enhances Your Customers' Experience
Put yourself in your customers' shoes. You're more likely to trust a company that seems to value you. Innovative applications like SaaS show your customer base you're willing to invest in modern technology for their benefit. 
Customers don't have to worry about their data being compromised, either. SaaS models are all run by reliable third-party experts who maintain the highest level of cybersecurity. All of these components improve your customer service. 
It Is Easy To Integrate
SaaS applications can benefit all employees, whether your business consists of a small sales team or thousands of employees across various departments. Getting started is as easy as signing up for the service and paying small licensing fees. Once you do that, you can allow any necessary employees access to the application. 
Employees with access can view the software on any Internet-connected device, which helps boost productivity for team members who are always on the go. This software can easily integrate various reports, files, and other business systems so your organization can share information and collaborate effectively. With SaaS, businesses like yours can reap these benefits and more. Make the switch today if you're ready to take your business to the next level.