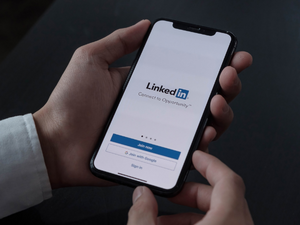 According to a KrebsOnSecurity article, the recent growth of phony LinkedIn accounts is causing an identity crisis for the business networking site and organizations that rely on it to hire and evaluate new workers.
The fake LinkedIn profiles, created with content stolen from authentic accounts and AI-generated profile pictures, are giving corporate HR departments and invite-only LinkedIn groups enormous issues.
KrebsOnSecurity looked at a large number of fake LinkedIn profiles that claimed to be Chief Information Security Officers (CISOs) at companies like Biogen, Chevron, ExxonMobil, and Hewlett-Packard.
Users have noticed an increasing trend of suspicious accounts attempting to access numerous invite-only LinkedIn groups.
Researchers claim to have contacted LinkedIn's customer service, but the platform hasn't found a solution for this problem. One possible way of approaching this issue is by requiring specific organizations to give a complete staff list, then blocking all fake users claiming to work at that company.
Researchers have not been unable to determine who is behind this flood of imposter professionals. Still, they have also had difficulty pinpointing the motivations behind it since most accounts do not appear to be monitored.
According to cybersecurity firm Mandiant, hackers could exploit these identities to gain employment in organizations as part of a multi-stage campaign designed to steal money.
Additionally, there is proof that organizations like Lazarus utilize fake LinkedIn profiles to spread malware, viruses, and other information theft methods among job seekers.
LinkedIn is evidently struggling with a proliferation of fake accounts. These phony profiles can be used to distribute viruses, malware, and other schemes for stealing information. LinkedIn is considering the idea of domain verification to tackle the growing problem. However, it is not clear if this will be enough to stop the flood of fake accounts.