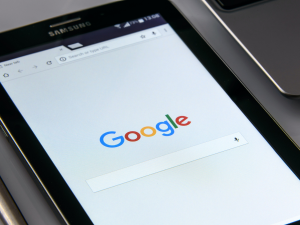 Do you waste valuable time sorting through spam emails and websites? You can reclaim your time thanks to Google's new anti-spam update. The update aims to keep spam out of users' paths by scraping any content that violates its policies. Learn more about the latest anti-spam update and how it can benefit your workplace. 
Global Users Can Say "Goodbye" to Spam
Google says its new update covers various types of spam and content within several languages. The move comes after countless reports from users who say they experience spam-filled websites in the following languages:
Turkish
Vietnamese
Chinese
Hindi
Indonesian
Google's team mostly targets cloaking, hacked, auto-generated, and scraped spam with the new update. The last update of this nature came in October 2022.
How Google's Anti-Spam Update Impacts Businesses
The changes that Google is rolling out may majorly impact your business. You may notice significant changes in using Google and how well your website ranks against others. Take a closer look at each aspect below. 
Easier Time Searching
Say you're researching market trends within your industry. You'll waste more time on this task if the majority of the sites you find are full of spam content. Thanks to Google's anti-spam update, you can easily search and see less spam. 
A combination of human reviews and automated anti-spam systems allow Google to deploy this update. As a result, you can use the popular search engine without needing to dodge annoying spam messages. 
Potential Changes in Your Search Engine Ranking
Search engine optimization (SEO) is essential for bringing organic traffic to your site. The update may impact your SEO rankings by demoting spam sites that rank higher. You can reach more people since they're less likely to end up on a site that contains anything flagged as spam, including:
Hidden links or text that only search engines can see
Automatically generated content with little value
Ads that dominate the page and distract users
Affiliate pages with minimal content and an emphasis on monetization
What About Spam Prevention for Gmail?
The October 2023 update focuses purely on websites that contain spam and their search engine rankings. However, Google anticipates a new spam prevention program to hit its popular Gmail platform by February 2024. The main goals of this upcoming update are to improve email security and reduce spam, particularly from bulk senders. 
Gmail will soon set new restrictions for users who send over 5,000 daily messages. Senders must include a button in their message that allows users to unsubscribe from future emails. Google's requirements state that senders must process these requests within two days. 
Enhance Your Business With Anti-Spam Updates and More
Google's latest updates can help you go about your business operations easily. You won't have to worry about finding spam-filled emails or sites that disrupt your work. Contact our professionals today if you want to learn more about this new update and other technology that can improve your business.