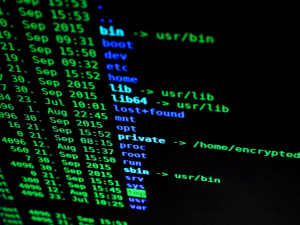 Cyberattacks are a big business problem and can occur when you least expect them. Strengthening cybersecurity defenses in real-time offers a modern way to protect your business and its digital assets.
What Is Security Information and Event Management?
SIEM is a type of program that is all about keeping things safe. Many products include various features, such as:
Cloud storage of past and present security reports
Risk and security reporting in real-time
Metric analysis
Systemic alerts when threats arise
A SIEM tool gives you a complete picture of your business's cybersecurity. The awareness it brings allows your IT team to take action quickly in the face of a digital threat.
Advantages of SIEM
Many business owners don't use SIEM software because they think their IT team or other security steps are enough. However, the truth is that both options offer different overall protection, threat prediction, and logging than SIEM provides. The benefits of strengthening cybersecurity defenses in real-time with SIEM include the following:
Fewer Breach Risks:
Data breaches are like leaks in a plumbing system. They hurt the business's structure and its reputation, putting workers and customers in danger.
SIEM runs consistently. If it finds a problem that could become a future threat, it will let your IT team know about it. They can fix it right away.
Better Visibility:
SIEM works like a network of security cameras. It shows you what your system looks like in all of its parts. Even if a threat becomes a reality, you can more readily prevent it from causing more damage.
Cost-Effective Security Management:
SIEM works on a central level and has many different functions in one piece of software. Instead of spending money on other security solutions that do similar things, you can invest your money into SIEM. This saves money in the long run. You can use the resources you have left over in other ways.
Choosing SIEM
How should you decide which SIEM is best for your business? Like shopping for other software, choosing SIEM requires planning and trying things out.
Set a Budget:
How much can you spend on a SIEM product? A bigger budget can buy more features. Fortunately, most products have adaptable packages that allow users to add or remove parts as needed.
Identify Your Needs:
Where do your business's cybersecurity measures need to be improved? For example, you have a strong IT team capable of running patrols during business hours. Still, you need a product to handle security after hours. Therefore, an ideal SIEM will provide 24/7 security reporting.
Research Features and Prices:
Identify service packages that include more urgently needed features at affordable prices. Check whether those services provide free or basic packages.
Strengthening Cybersecurity Defenses in Real-Time
You invest in your business's future by strengthening cybersecurity defenses in real-time. Constant cyber-surveillance for digital assets saves time, money, and overall recovery time.