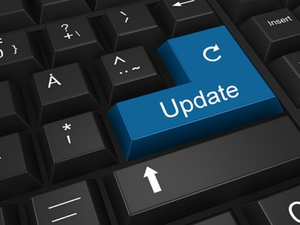 Lenovo reports that it has patched two critical security flaws that affected several of its ThinkBook, IdeaPad, and Yoga laptops. Lenovo is also recommending that consumers update their systems immediately.
The flaws make it possible for cybercriminals to deactivate the UEFI Secure Boot tool, allowing them to load and run malicious scripts during the system boot process (before the OS is brought up).
Most antivirus programs become worthless when malware loads before the OS and makes the malware resistant to OS reinstallations.
This vulnerability isn't a problem in the code but rather a human error, as researchers from ESET discovered Lenovo inserted an early development driver by accident. This caused these vulnerabilities and made the assaults feasible.
ESET said in a Twitter thread that "the problematic drivers were intended to be utilized exclusively during the manufacturing process but were inadvertently included in the production."
Cyber attackers must create a unique NVRAM variable to take advantage of the weaknesses, supporting ESET's conclusion that UEFI firmware developers shouldn't utilize NVRAM as trusted storage.
The corresponding CVE numbers for the two vulnerabilities in question are CVE-2022-3430 and CVE-2022-3431. In addition, the media also highlighted a third identical vulnerability, listed as CVE-2022-3432. However, this one only affects one Lenovo model, the Ideapad Y700-14ISK, and Lenovo indicated it would not be delivering a remedy because this device has already passed its end-of-life.
Anyone who thinks they may be at risk from the abovementioned problems should check Lenovo's security bulletin to determine if their particular model is included. The CVE IDs include a list of the firmware revisions that correct these problems.
Users of Lenovo devices have previously needed to upgrade their firmware to thwart boot hijacking.
Three significant security flaws affecting several Lenovo computers were found in July 2021 and addressed. However, even then, the ReadyBootDxe driver flaw discovered by some Lenovo laptops and two buffer overflow flaws found in the SystemLoadDefaultDxe driver may have allowed threat actors to take control of Windows installations' starting process.
More than 70 endpoint models from the Yoga, IdeaPad, Flex, ThinkBook, V14, V15, V130, Slim, S145, S540, and S940 Lenovo lineups were all impacted.
The flaws were identified as CVE-2022-1890, CVE-2022-1891, and CVE-2022-1892, respectively.
Lenovo recommends that consumers update their systems immediately to protect themselves from cyberattacks. The company has also released a security bulletin to determine if your particular model is affected by the two critical security flaws.