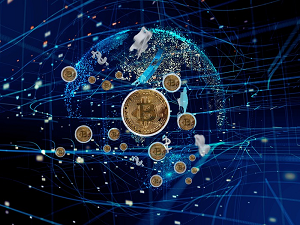 You know you've hit the Big Time when you get a scam named after you. That's exactly what has happened to Elon Musk. The latest scam that's making the rounds is called the "Elon Musk Mutual Aid Club" or the "Elon Musk Club" for short.
If you're an experienced IT professional it is easy to be dismissive of things like this. Few seasoned professionals ever fall for these scams after all.
The truth is that the scammers running these plays have made hundreds of thousands of dollars a day doing it. There are enough people on the web who are susceptible to the social engineering tricks they employ that the scammers can count on regular paydays.
Most scams of this variety have played out in something close to real time on a variety of social media channels. The drama of the Elon Musk Club however is playing out in email accounts around the world.
Although this scam invokes the name of Elon Musk and leverages his cult of personality to entice recipients the scam itself is pretty straightforward. It begins with a phishing email that includes a descriptive and enticing tag line. It reads something to the effect of "Get Free Bitcoin via the Elon Musk Club" or "Join the Elon Musk Club" or similar.
The scammers didn't waste any time trying to come up with a convincing message for the body of the email. It simply contains a link that points the way to a poisoned website.
This page promises to give you 0.055 to all users who participate. The page contains an "Accept an Invitation" button which brings you to an information capture page. Just give your information away (including a photo of yourself) to sign up!
Except of course when you do you're just handing personal details to the hackers. What is worse is that before you can get your 0.055 you've got to donate 0.001 Bitcoin to another member of the club (supposedly chosen at random).
Naturally when you give the Bitcoin away you never get anything back and the scammers walk away with a tidy sum. Don't fall for it.